China has a long history of ideological struggles and use of propaganda tools. In current context, these skills are used globally to promote Chinese interests, particularly in the South China Sea.
In August, 2018, the Center for Analysis, Planning and Strategy of the French Ministry for Europe and Foreign Affairs (CAPS) and the Institute for Strategic Research of the French Ministry of the Armed Forces (IRSEM) publicized their report on "Information Manipulation: A great challenge in today's world". The report says, in order to promote its image, China uses intervention tools and exerts influence with special effects. Propaganda and ideological dissemination are fundamental responsibilities and rights of the Chinese Communist Party. China owns a wide network of information control to promote its interests at international fora. Its propaganda aims at: i) supporting domestic politics through information censorship and manipulation; ii) influencing international opinion and waging the "information warfare" in favor of Chinese ambitions.
Propaganda plays an important role in shaping public opinion, particularly in communicating slogans and positive images of Chinese policies. Take the "Belt and Road" initiative as an example, China controls the information and communicates in different ways. It controls more than 3,000 state TV channels, more than 150 paid TV channels, around 2,500 radio channels and 2,000 newspaper, 10,000 magazines, more than 3 million websites and publishes more than 250,000 articles in this project. In addition, the project has been promoted through other cultural, social and educational communication networks, including the Confucius Institutes.
In audiovisual media, in 2016, based on international channels of the China Television, China established the China Global Television Network. Most of the news items on this global television network are those provided by Xinhua, the Chinese national news agency. This international television network is set up to compete with major media agencies in the world including AP, Reuters, Bloomberg... with information that can be exploited on all platforms and applications (Internet, mobile phones), together with digital version of China's major official newspapers in English, namely the People's Daily, the China Daily, the Global Times, etc..
Over the years, the content of Chinese propaganda has changed dramatically. In the context of China's rise as a major power in strategic and security issues, information against Western policies, especially the United States, has been regularly dispersed. In addition to the information copied from the Russian media on such issues as the Syrian crisis, China also regularly disseminates information condemning French activities in Africa, international views on the South China Sea, or the activities of India and Japan in disputed areas with China. Through these propaganda activities, China aims at streamlining public opinion against the Western values, supporting China's claims in the South China Sea, denouncing the freedom of maritime activities of the Western countries as influencing peace and stability in the South China Sea.
China's information is making influence at global level. Its propaganda contents aim at not only influencing but also shaping public opinion and interfering in matters of concern to China. The "offensive" nature of Chinese information is extensive.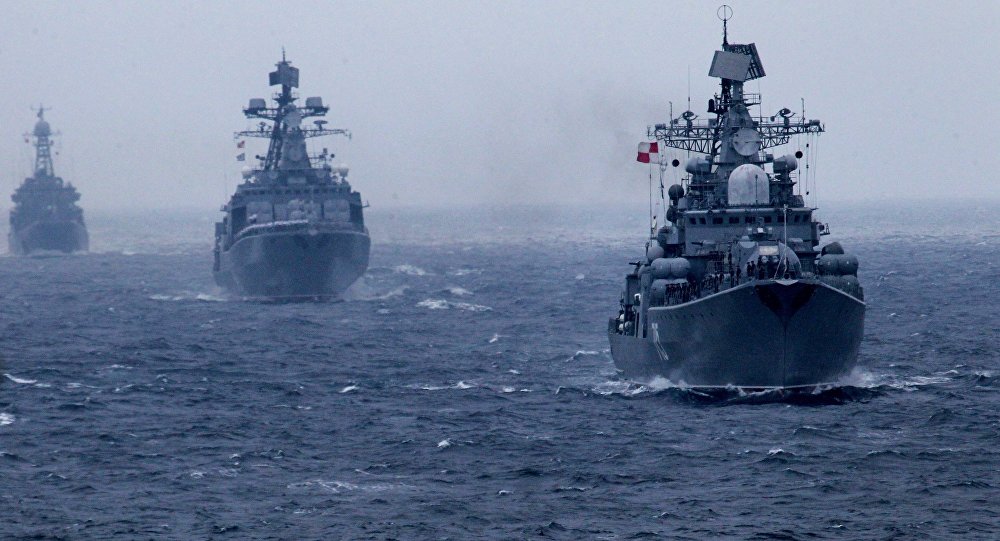 The information warfare actively supports China's strategy of influencing and threatening. Since 2000, China has focused on three main warfares in information: public opinion warfare, psychological warfare, and legal warfare, both in times of war and peace. The objective is to control statements, influence public trust in favor of China, and limit adverse impacts and possible counter-attacks.
In addition, Chinese security and intelligence agencies have also contributed to enhancing China's influence both at home and abroad. These methods are utilized in the context of China's rise on the international stage.
China's propaganda has not caused much concern, but the increase in these activities should be noted. China's propaganda varies widely, which include:
- Engaging former high-ranking Western leaders who work for China's benefits at its requests.
- Infiltration in regional organizations to manipulate their activities to China's interests.
- Taking advantage of the Chinese community overseas which are mobilized on the occasion of official visits by Chinese officials.
- Putting pressures on researchers and research institutions by causing troubles in visa processing and financial aid programs.
- Buying certain columns on foreign newspapers, making them financially dependent so that they have to redesign articles on the current affairs of China.
- Controling most of the Chinese-language media abroad.
- Retaliating countries regarded as unfriendly to China, with Norway as an example, who awarded the Nobel Peace Prize to Liu Xiaobo - adissident in China (reducing and lowering diplomatic exchanges, punishing indirect trade,...).
China's measures of influencing in many areas have prompted Western countries, particularly Australia, to respond with policies and measures to strengthen security. In Australia, China has stepped up its selection of respected, influential and capable Australian people, including contractors, politicians, university professors,... the Chinese community (which accounts for 5% of Australia's population), financial dependence, funding for some universities, media outlets as well as campaigns,… to enable China's access to Australian politicians and academia. Some corrupt politicians who received money from China have supported China's stance on international issues including the South China Sea. Some Australian universities have actually become channels of propaganda for China. Australia is aware of this danger and has stepped up legal actions to control foreign investments in Australia, particularly those in the media. In June 2018, the Australian Parliament passed the espionage and foreign interference bill.
China currently has diversified propaganda capability with a systematic, multi-dimensional and cross-sector information warfare. China's propaganda, especially on the issue of the South China Sea, is often critical of Western activities of maritime and aviation freedom in the region, claiming that China's activities of banishing foreign vessels out of the region are to defend its sovereignty and China's illegal land reclamation activities in the region are to provide civilian services.
---
Newer news items:
Older news items:
---