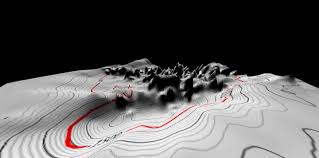 In early 2020, military and security experts in many countries, especially in the United States and Japan, engaged in a heated debate about the strategic and military value of China's illegally built "outposts" in the South China Sea since 2013 both in the Paracel and Spratly Islands. Some argue that even though China has expanded its territory in the South China Sea by approximately 12,000 km2 on seven features with long-range sensors, port infrastructure, runways, fuel depots and military weapons, it is still not a pressing concern for US security, even in the event of US-China military conflict in the Pacific region, specifically in the South China Sea. On the other hand, there have also been opposing opinions about the dangerous nature that these "outposts" could pose to the US Army in the event of a military conflict between the two countries.
The "school" that disregards China's military capability on these illegal artificial islands in the South China Sea argues as follows:
First, they relied on findings of the US Intelligence that the bases China built in the South China Sea would have significant capacity to deploy China's military offensive power at sea only if Beijing fully deployed its most advanced military forces to these bases by the end of 2016. However, three years later, China seems to have not deployed more fighter jets or long-range weapons to the Spratly islands. Further, the Pentagon's report on China's military strength in 2019 also said that they had not seen any recent military activity since China installed air defense missiles and anti-ship system on the Spratly Islands in 2018. Perhaps, the criticism raised by neighboring countries and others against China's actions in the Spratly islands is part of the reasons why Beijing has not strengthened its military capability on the islands. Gen. Joseph Dunford, Chairman of the US Joint Chiefs of Staff, recently stated that, if the "militarization" of these islands by China seems to have "stalled", probably because China had already met its military goals.