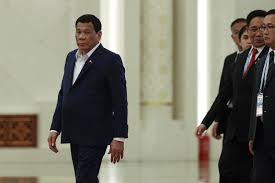 Despite being dubbed "US' non-NATO ally" in Asia, on February 11, 2020, the Western Pacific island nation of the Philippines saw President Rodrigo Duterte "shock" the public by filing the termination of the "Visiting Forces Agreement" (VFA) between the Philippines and the US. Basically, the agreement allows activities such as US-Philippines joint military exercises, training and humanitarian aid within Philippine territory which approximates 300 every year, including visits from US warships. Ratified by Senate of the Philippines in 1998, the VFA came into effect in 1999 as a continuation of the "Mutual Defense Treaty" (MDT) signed in 1951 between the two countries, marking the alliance between the Philippines and the US. Such an unexpected decision from the Philippine leadership had stirred up the public within and without the region, especially those in the Philippines itself.
Firstly, the public is very much interested in President Duterte's reason for the termination. In this regard, the general consensus is that there are both direct and indirect causes. The root cause remains President Duterte's implementation of a step-by-step policy to "separate from the US" and "pivot to China" in exchange for economic benefits, which would help realize the "Build, Build, Build" strategy he himself set out.
As things stand, China is a regional power about to realize its dream of becoming a global "superpower". China does not hide its ambition, but the rise of China has been the cause for concerns for many countries in the region, especially with regard to territorial issues. When it comes to the South China Sea, China has expressed its intention to "monopolize control" of nearly the entire South China Sea area through the unreasonable "nine-dash line" claim. During a 2016 visit to Singapore, a senior Chinese leader boldly stated, "I repeat, the South China Sea has long been China's". Despite being a signatory to the 1982 United Nations Convention on the Law of the Sea (UNCLOS 1982), Beijing has repeatedly shown disregard for international law in its statements and acts of "bullying" in the South China Sea. In 2016, the International Permanent Court of Arbitration (PCA) ruled in favor of Manila on the case brought by the Philippines against China relating to sovereignty disputes in the South China Sea and China blatantly rejected this Ruling. Many ASEAN countries are troubled by China's ambitions and increasing aggressiveness in the South China Sea. However, given their weak capabilities, many governments in the region feel the need to develop relations with China to attract Chinese investment. President Duterte's administration is no exception.